Hi there! Here's this week's found, it's a bit of a mixed bag today as I haven't really 'curated' anything, it's strictly nice things that I've spotted in the past week and bookmarked. Though there is a special Star Wars Day tribute at the end, in case you feel like getting your geek on!
First though, I'm always looking for good ideas to save space, we all need more space, right? How cute is this storage unit with a bonus... table! It would be quite good to use for your laptop, so you can pack it away (with a nice vase of flowers or bowl of fruit on top) when you're not computing! It's a bit modern for my tastes, but so functional. I'd change the handles if it were mine :)
How beautiful are succulents? I love this vertical succulent garden, with so many colours and shapes. I can picture one in my courtyard by the back door. Bonus fact: They are the only plant I cannot kill.
This dress from Oasis is so pretty! I love the colour and the print and the details on the neckline are so pretty! And how about that belt! I think I'd pinch it and wear it with my jeans too :)
This week, I spotted Uptightso, an Australian based etsy shop that has the most adorable tights. They are all designed and handmade in Australia. I love these raindrop ones, but there are so many beautiful designs to choose from!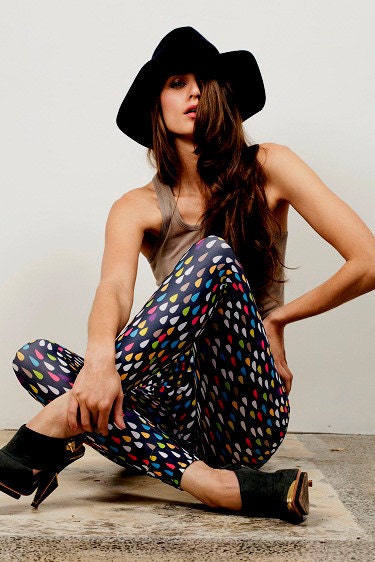 And finally, for the geeks out there. A vintage Chewie t-shirt. Some nice vintage sheets to re-purpose into a dress perhaps? Hand painted shoes?! I don't know how I missed Ewok soap (specifically Wicket) the first time around. I wonder how it smells? And of course, finish it all off with some light saber earrings.