Alright, any old excuse around here to go all crazy cat lady on you ;) Since it's Friday the 13th, I thought I'd do a special Found, featuring black, scary things and of course, cats.
1 // My Feral Lady Dress via Modcloth
2 // Pretty Macabre Earrings via Modcloth
3 // Cat Eye Cutie Sunglasses via Modcloth
4 // All Hannahs On Deck Necklace via Modcloth
5 // Cat Get Enough Bracelet via Modcloth
6 // Charlotte Olympia Smoking Slipper via Nordstrom
7 // Sunday Market Tote in Cat via Modcloth
I'm not recommending you wear all that at once kids! Although, I guess you could, if you're not scared of being called a crazy cat lady!
A Friday the 13th Cat post wouldn't be complete without the leggings I am wearing as I type this. I'm not wearing the headband, though it would be really cool if I was! I'll show off these guys in an outfit post soon, they are my new favorite legs to wear around :)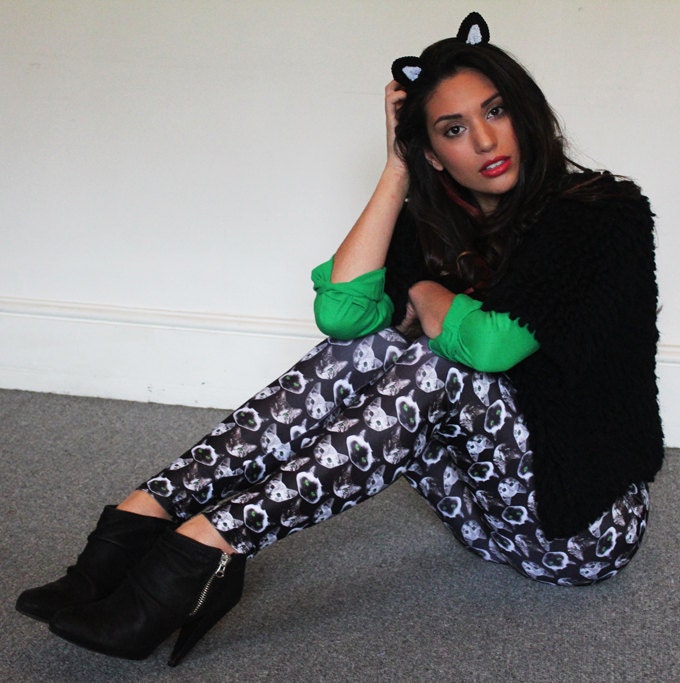 I hope you have a swell day, and don't forget, cuddle a black cat - it's good luck.
Kitty
xo