I'm still dreaming about summer-time, I hope you don't mind! C took this photo of me after we went "bush-bashing" (does that term mean anything to my non-Aussie readers?). Basically we climbed a hill that had no paths, in an attempt to get to the other side, which is rainforest. I remember being hot, scratched and overwhelmed with the task at hand. Oh, and seeing flies the size of sparrows. Unfortunately it was so rugged, we didn't make it all the way on this occasion (we had an elderly dog, who needed to be carried down after following us up the hill).
I did find the fabled rainforest on another walk, this time with a beautiful pool that had a waterfall flowing into it. We sat in the very cold dark water and washed away the muggy heat. There were spiders sharing the pool, which was freaking me out slightly, but they didn't bother us. We started back after our relaxing dip and the trek back completely undid all the cooling down!
Gold Coast Hinterland, QLD, Australia
Housekeeping:
The "
This Enchanted Pixie
" giveaway winner is
Lindsay W
! Congratulations Lindsay, I've emailed you with some details.
I'm a little behind on my posts for July, so you have some great guest posts from some of my sponsors coming up soon. I'll also be holding one more July giveaway as well! I wanted to tell you about
Jolly Good Studio
as well. They are kindly offering 15% for Kitty & Buck readers, when you use the code: KITTYANDBUCK at the checkout. But you've got to be quick, the offer ends with July. Go and take a look, there is some adorable stuff in there including jewelry and prints! I love these "
Tiny Teacup Earrings
"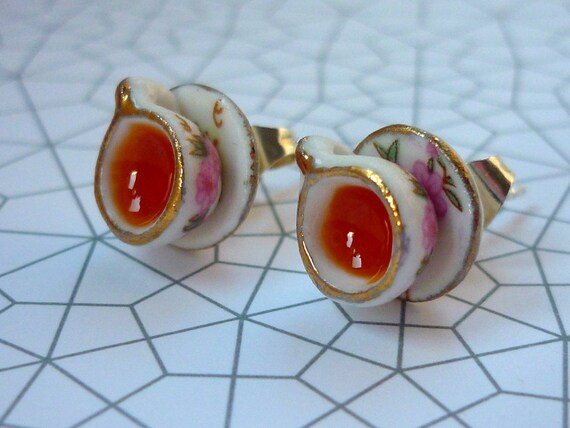 Love Kitty