Well hello there. I'm pretty excited about this week's found, I think I stumbled across some gems! I'm really missing having more photography themed 'founds' so I'll try to locate some amazing images for next week.
This dress and blouse from
UTTU
are so beautiful. I love the attention to detail, the contrast button on the collar, the lining of the dress, the back of the blouse, the pockets on the dress.... Oh, you need to go to the website to get all the detail photos, just beautiful. Handmade goodness.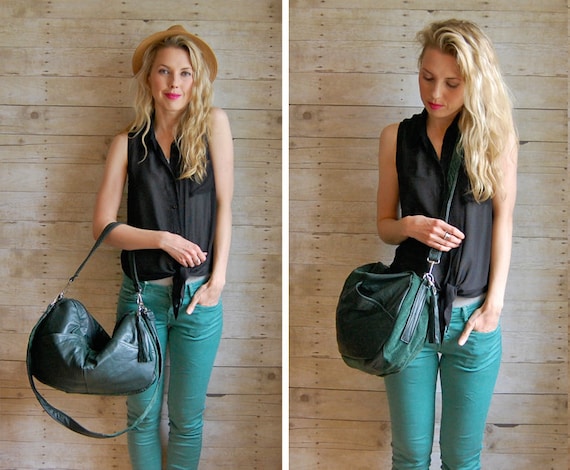 This bag, handmade from old leather jackets. It's such a great shape, and created with as many upcycled ingredients as possible! Each bag is one-of-a-kind too, which makes them extra special.

These bangles from Keep Resin are so lovely. Once more, each item is unique and handmade (in Australia). Such lovely colors, I can't choose a favorite.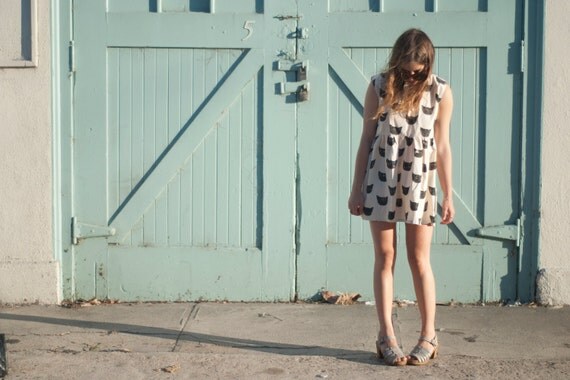 This hand printed dress, sewn to order! OK, you know I like the cats. But I also like the hand-stamped part. And I also like the sewn to order part. And I definitely like the 'spring is coming to Australia soon' part!!
sofa designed by
Seungji Munhas
via
Design Taxi
I'm not sure I'm crazy cat lady enough to ever go here... but this sofa is pretty great! The first day we had Nico, she went exploring inside the couch. I arrived home from work and C was extremely concerned that she was squashed as she had managed to work her way up inside the mechanical workings of the sofa bed, and was lodged in the arm of the sofa. I managed to feel her with my stick arm and grab a hold of her and help her out. If we had THIS sofa, we would have been spared the trauma.
Blog post of the week:
Being pretty new to this whole blogging thing, I'm still trying to find my feet, but one thing I know, is I don't want to whinge on my blog. I also don't want to pretend like everything is perfect all the time. This post addresses the fact that a lot of blogs focus on a 'false' sunshine-y happiness. I understand the need to focus on the positive, but I do think if you're writing about personal things you should consider including the occasional bad day or disappointment. I shows that you are a real person and your readers won't be presented with an impossibly perfect life to live up to. What do you think about that?
Kitty
xo